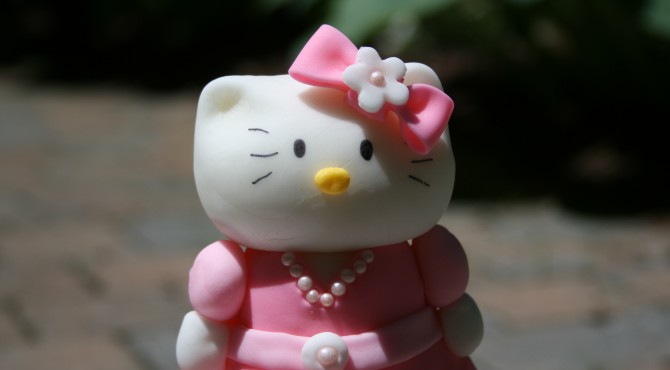 Are we glossing over the fact that I haven't posted anything in over a year and a half? Yes, yes we are.
My little buddy Ava turned 4 this spring. She wanted to have a Hello Kitty themed birthday. She asked her mom if Auntie Mimi would make her a Hello Kitty cake. Of course Auntie Mimi would make her a Hello Kitty cake.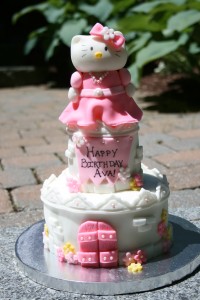 Since Ava is our little princess, a castle cake seemed to be the right answer. My girl loves pink too, obviously. Since there were going to be a whole bunch of people there, I went ahead and made some Hello Kitty cupcakes to go with it.
While I'm not the biggest fan of Wilton's fondant (the taste, mostly), there were two Wilton products that I fell in LOVE with.
The first is one of their silicone fondant press molds (I used the global one). They're super easy to use and make really beautiful impressions. All I did was loosely press a piece of fondant into the mold, then used a small plastic rolling pin to roll it flat into the mold. Once the excess fondant had been rolled out, I could just peel the pieces out of the mold and trim around the edges. Simple!
The other are their sugar pearls. They come in a variety of soft colors (I got pink, of course). They were the perfect flower centers and accents to my fondant pieces. I just pressed them into the fondant while it was still soft, and they stuck perfectly. A word of caution. They are roly poly and will get away from you if you let them.
In addition to the cake, because that's never enough, I made a party dress for Ava.
It was my first time using the pre-smocked fabric. It was really super simple, but I don't know that I'd do it again. It sort of feels like cheating. It's really only one seam and sewing on the straps. It's also fairly pricey, running around $0.50 an inch (I know that doesn't sound like much, but it comes out to $18 a yard!) It did turn out pretty cute, though.  Of course, the attitude sells it.
I love doing stuff for the kids' birthdays. Any excuse for a celebration.