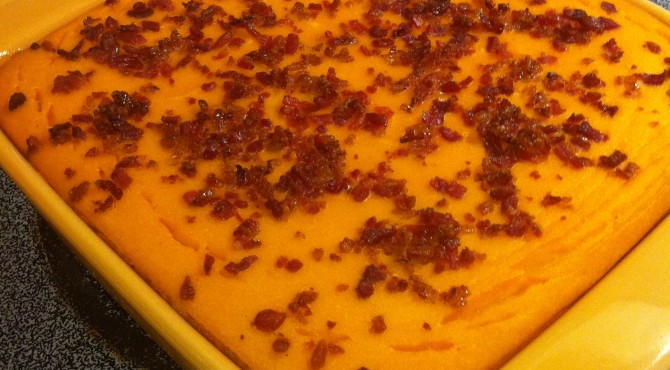 I think it's true of every family that there are certain dishes that we grow up with that we assume everyone else knows about too. For me, squash pudding is probably top of the list.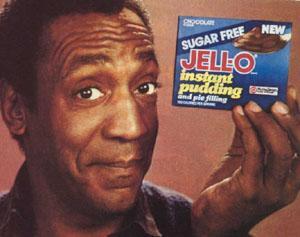 Here in the States, when we hear the word "pudding", it generally conjures images of Bill Cosby selling SnakPacks of vanilla and chocolate swirl. This particular recipe uses the British meaning of pudding, savory ingredients bound together with eggs and flour which are baked, boiled, or steamed to hold them together.
Squash puddings takes butternut squash, which is delicious and perfectly good for you all on its own, and transforms it into something calorie laden and irresistible. One of my nephews refuses to touch vegetables; I've seen him pick tiny pieces of chopped spinach out of pasta sauce. He will, however, sit down to a heaping pile of squash pudding and devour it without blinking an eye.
Squash Pudding
Ingredients:
8 Tbs butter
2 tsp salt
5 Med butternut squash (8 cups mashed and drained)
1 Tbs dried onion flakes or fresh minced
4 tbs dried milk
4 eggs
4 tbs Wondra flour
4 tbs brown sugar
 Mix all ingredients together, making sure butter melts completely. Beat until smooth.
Spread in baking dish and sprinkle with bacon bits (if desired). I am personally pretty done with the whole "bacon makes everything better" bit, but in this case, I really do recommend it. The salty bacon really does a lot to balance the sweet squash.
 Bake at 300 degrees for 1½ hours.
A few notes from my own personal experience.
First of all, this recipe works equally well using frozen squash. It's so convenient just to grab a few of the oh-so-attractive frozen bricks from the store and throw them into a pot. I'll admit that I almost never go through the trouble of boiling and mashing fresh squash anymore.
Secondly, a word on Wondra flour. Wondra flour is ground superfine, designed to mix more smoothly into liquids like gravy and prevent clumps. In a pinch, I've used regular all purpose flour instead and have yet to encounter a problem. I find a good whisking manages to eliminate any little clumps that might appear.
Thirdly, and very importantly, remember to remove the squash from the heat when you whisk in the eggs to prevent them from cooking before they're mixed in. Not that I've ever done that, mind you…
This is one of my favorite side dishes and is one of those simple, handy recipes that can be prepared in advance and reheated for mealtime.