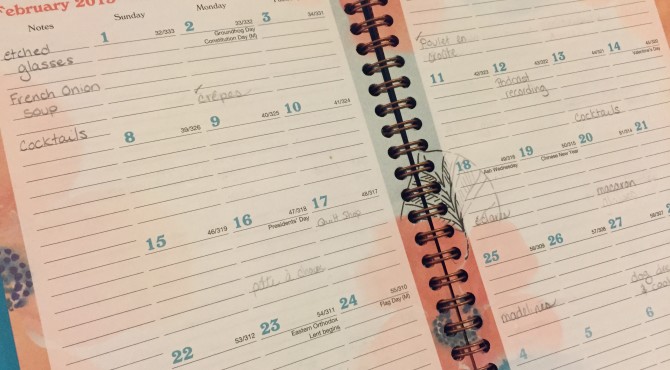 No, really, you guys have no idea…
For the first time in the lifespan of this blog, I had a plan. Not only that, but I had a plan I was excited about. February in French was going to be awesome. I was going to tackle all kinds of things that have been on my 'want to try' list for ages. I was going to learn some new skills and show off a few I already had. I had an entire month's worth of projects and posts planned out.
Yeah, it didn't quite work out that way.
I place some blame on the weather. This winter, especially the end, was downright miserable, even to someone raised in the frozen wastes of New England. It's one of the first times I can say that I truly felt 'snowed in'.
Of course, that seems like a perfect opportunity to catch up on things and get some writing done. Or a good time to park myself in front of the tv for some sweet Netflix-driven binge watching. I chose the latter. Not a decision I'm proud of, but it is what it is.
Worst of all, after missing a couple of my planned posts, instead of catching up or just picking things back up where I'd left off, I just fell off the wagon entirely. Not cool. Not cool at all.
So, here we are, mid-April. I have no plan, no carefully crafted calendar of posts. And yet, dear reader, here we are again.
I've got a few things on the horizon. I have some production work I want to do. Mold making and resin casting and the like. This will involve dusting off some old skills and picking up a couple new ones. I want to try my hand at live streaming while I work on some sculpture projects. I also have a huge cosplay project I want to do. So, rather than meticulously schedule themed projects, I'm just going to try and just write. Regularly. Some posts are going to be infinitely more interesting than others. Hopefully the good ones will outnumber the dull. Only one way to find out. Onward we go.
Stick with me, guys. I swear this is going somewhere…